Gin Masterclass Bass and Flinders Mornington Peninsula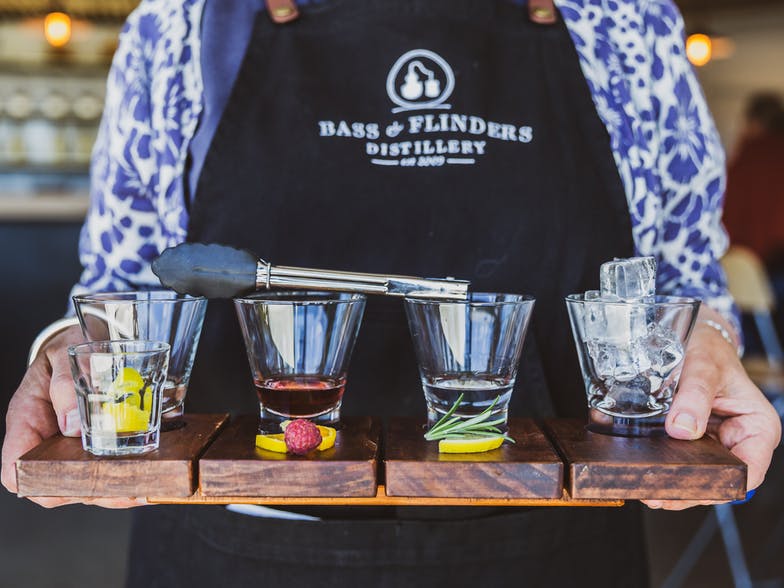 Looking for unique things to do on the Mornington Peninsula? Join this
interactive gin making experience at Bass & Flinders Distillery and
curate your own bespoke gin with botanicals!

During this gin masterclass, you will delve into the wonderful world of
gin and learn the long and fascinating history of gin and how it is
made.

You will discover the techniques and exotic botanicals used in gin
production and experience for yourself how these affect the flavour and
quality of gin. Bass & Flinders Distillery are always scouting for
new and interesting botanicals so their classes remain distinctive!

During the class, you will also be guided through the process of
blending up your own gin recipe from a vast range of vapour infused
botanicals.

Once you have created "your gin" tailored to your taste preferences, you
will be able to take home a 500ml bottle with you for you and your
friends to enjoy.


What you'll get

A two-hour session run by one of Bass & Flinders' experienced Botanical Advisors
A detailed history of gin
An explanation of the distillation process
Touch, smell and taste some of gin's finest traditional and native botanicals
Tasting of Bass & Flinders products
Hands-on gin blending to create your own gin recipe
Cheese platter
A 500ml bottle of your bespoke gin to take home
Your gin recipe is kept on file so you can re-order your own gin to enjoy, or become one of the most unique gifts you can give!
This class is perfect for beginners - no prior experience is needed.